We're Back by Kerry Gibb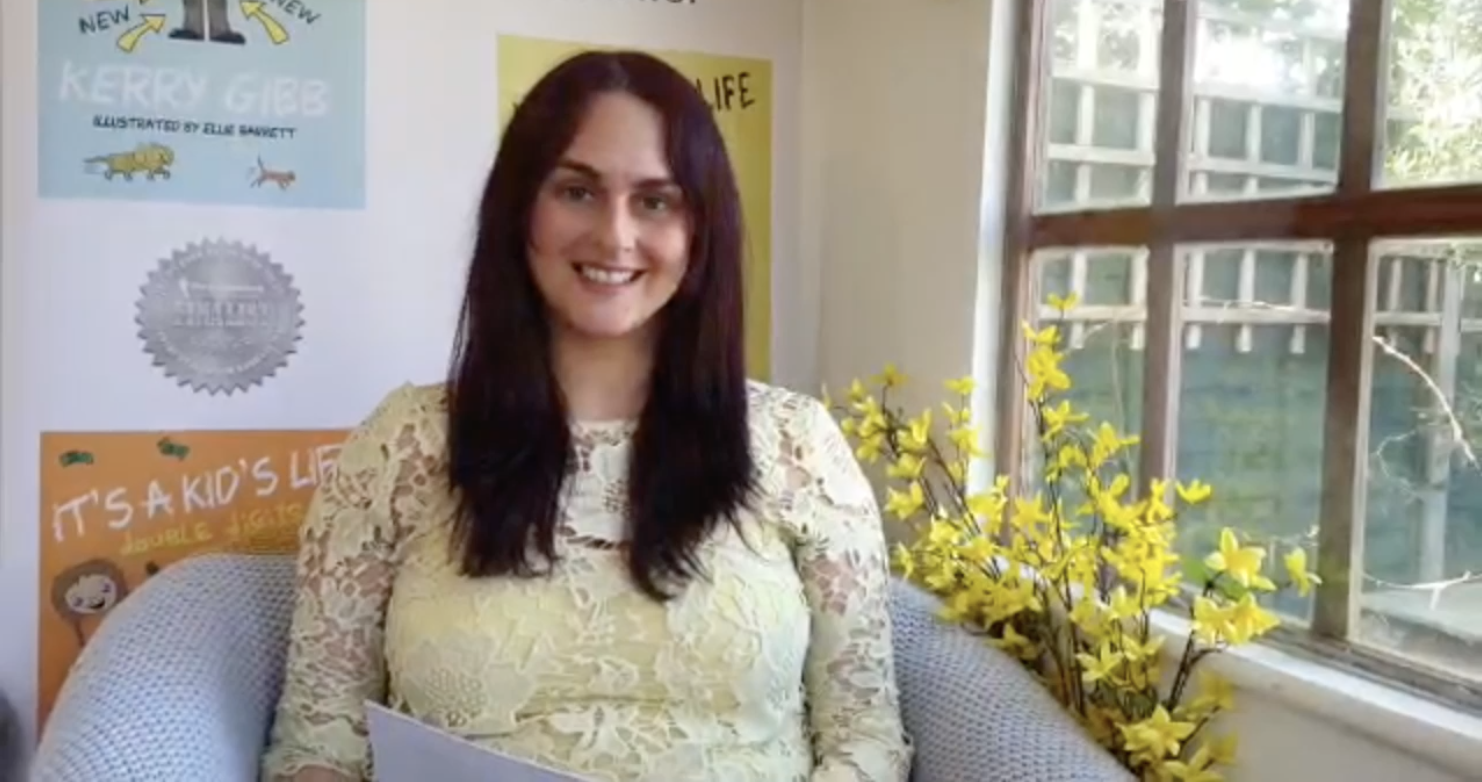 Listen to Kerry Reading - We're Back!
This is a great story to share with your class focusing on the feelings of being back in school after lockdown. It reflects on key points of 2020 and 2021 lockdowns and explores the feelings of kids returning.
Introduction:
As I sit on my chair and face the front of the classroom, I feel a little strange. In some ways, it's as if I've been here all along as not much has changed. The posters on the wall are all still there. I spot my favourite one that says, 'With A Good Book You Are Never Alone'. I've always liked looking at that one. It's written in swirly multicolours with a silhouette of a child holding a book underneath it. And the unmistakeable smell of 'school' is still here, lingering in the air. But I still feel a little uneasy being here after spending so long at home. Seeing all my classmates in person and hearing all the loud chatter would take a bit of getting used to.
Unlock Resource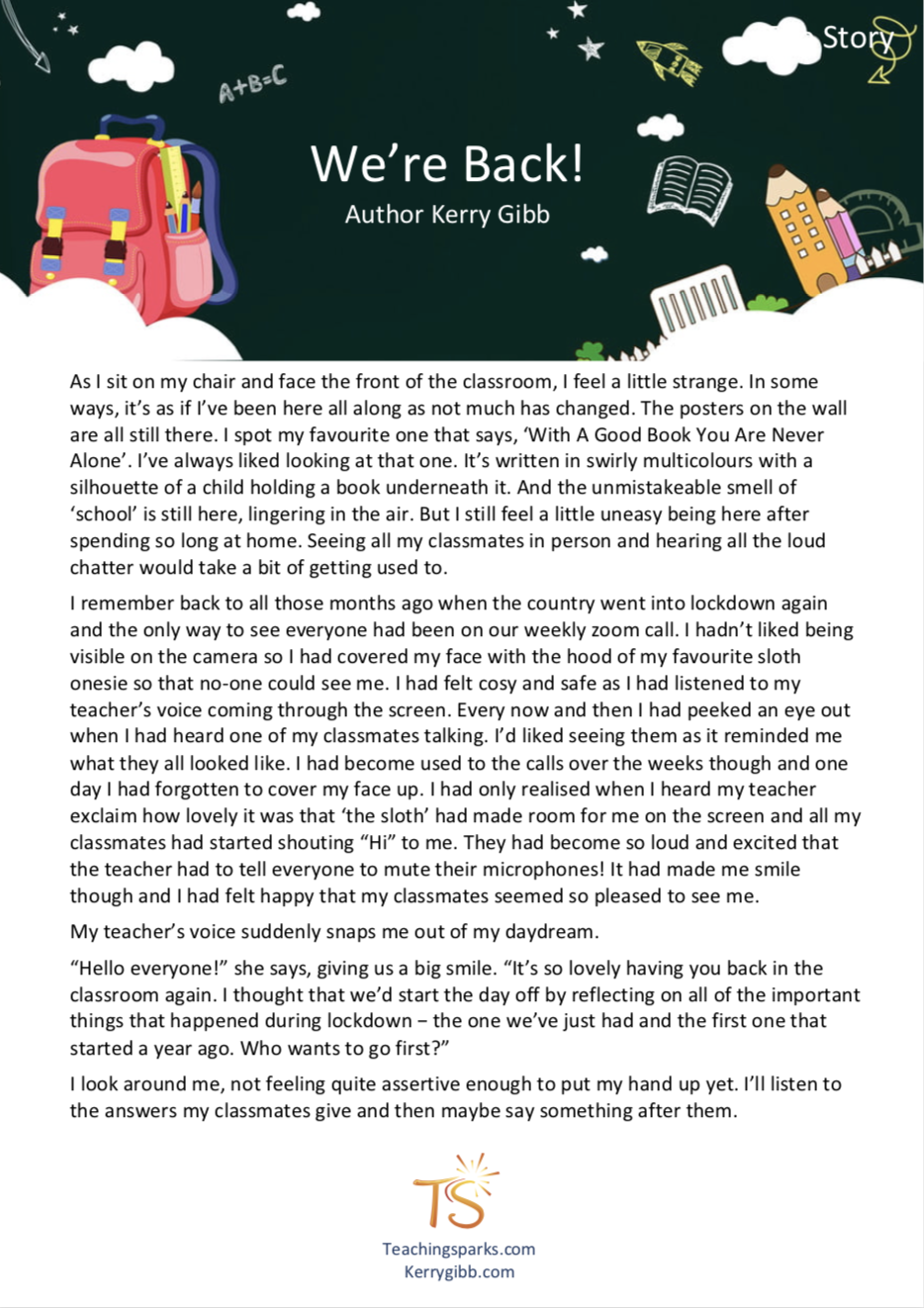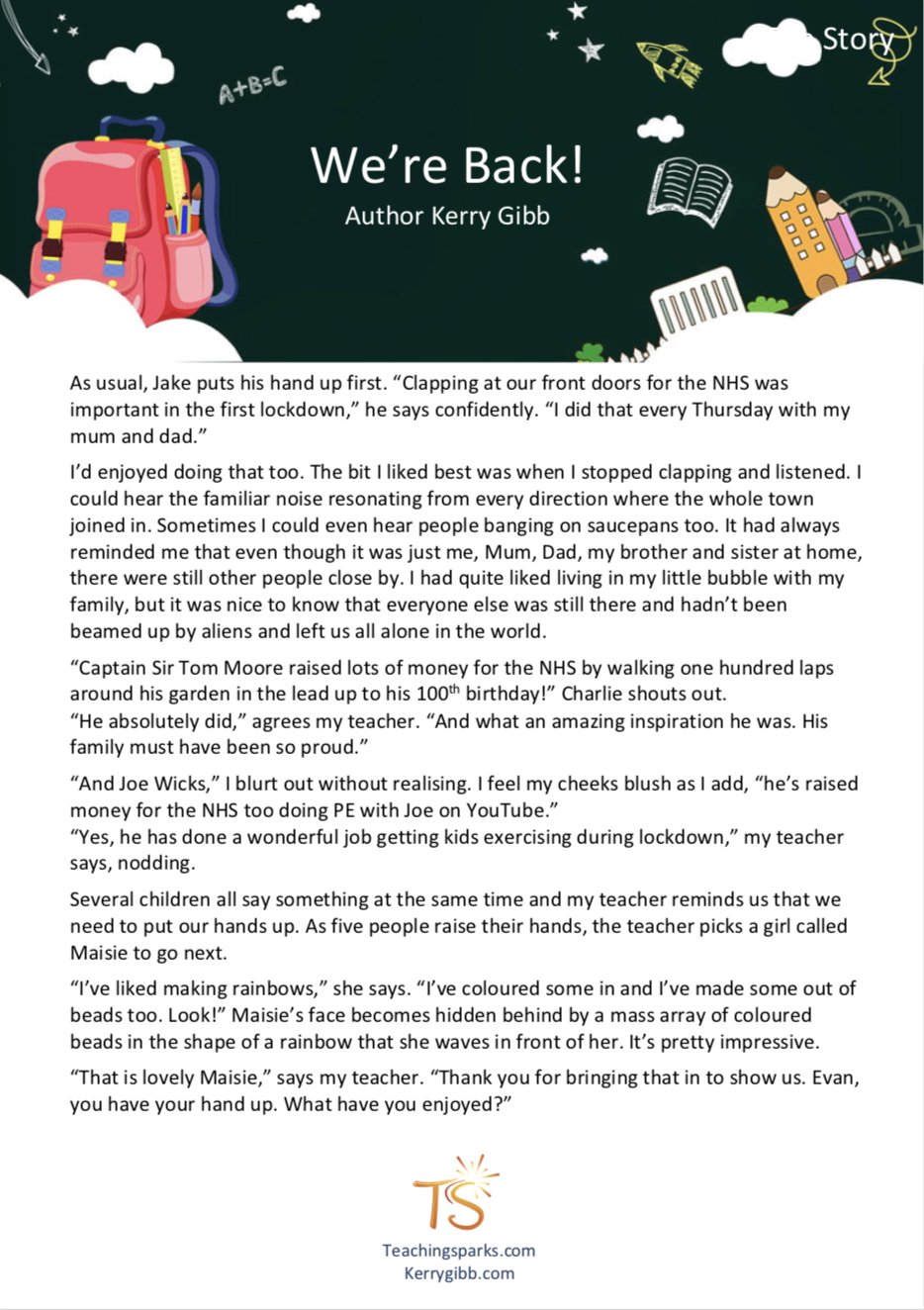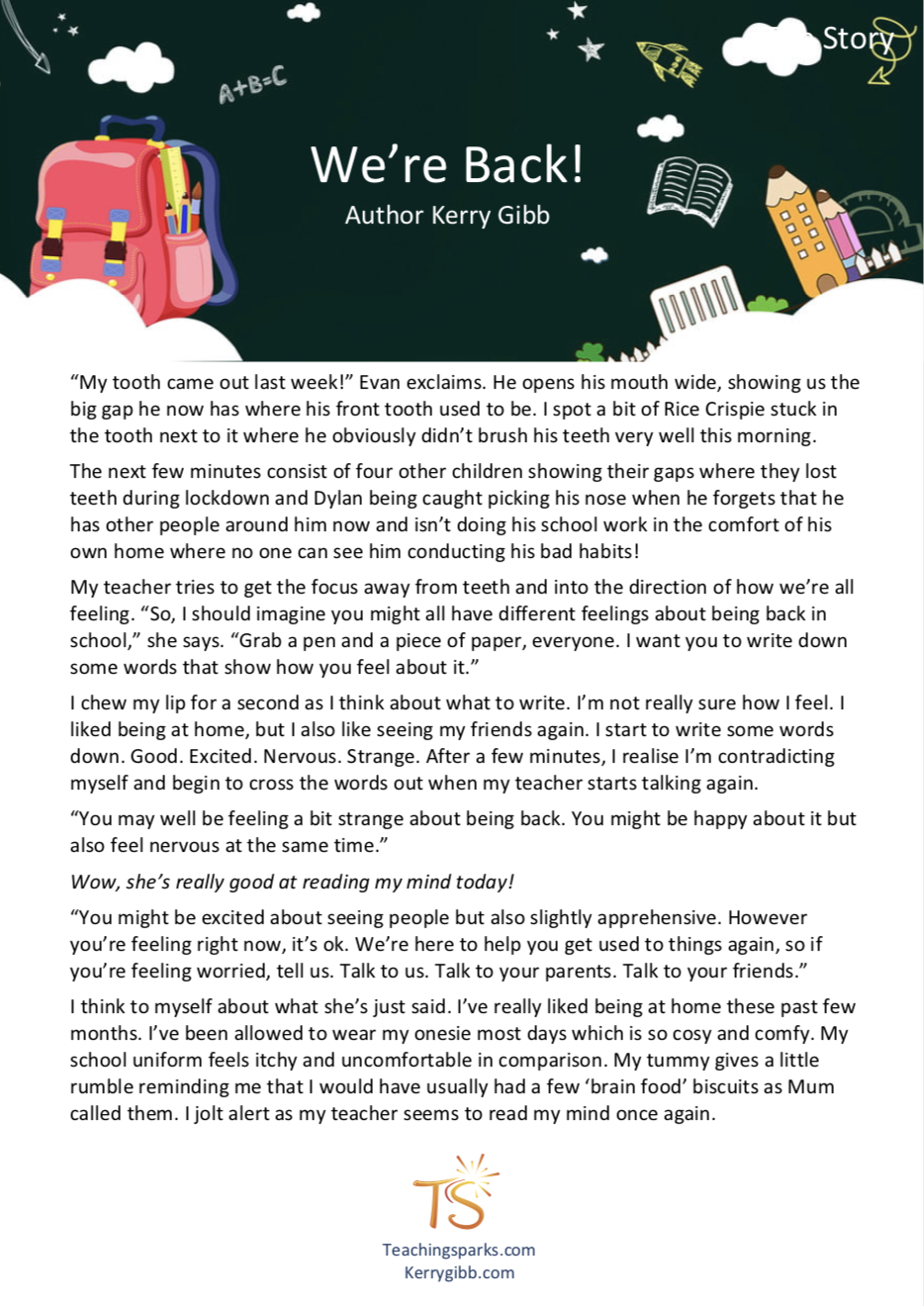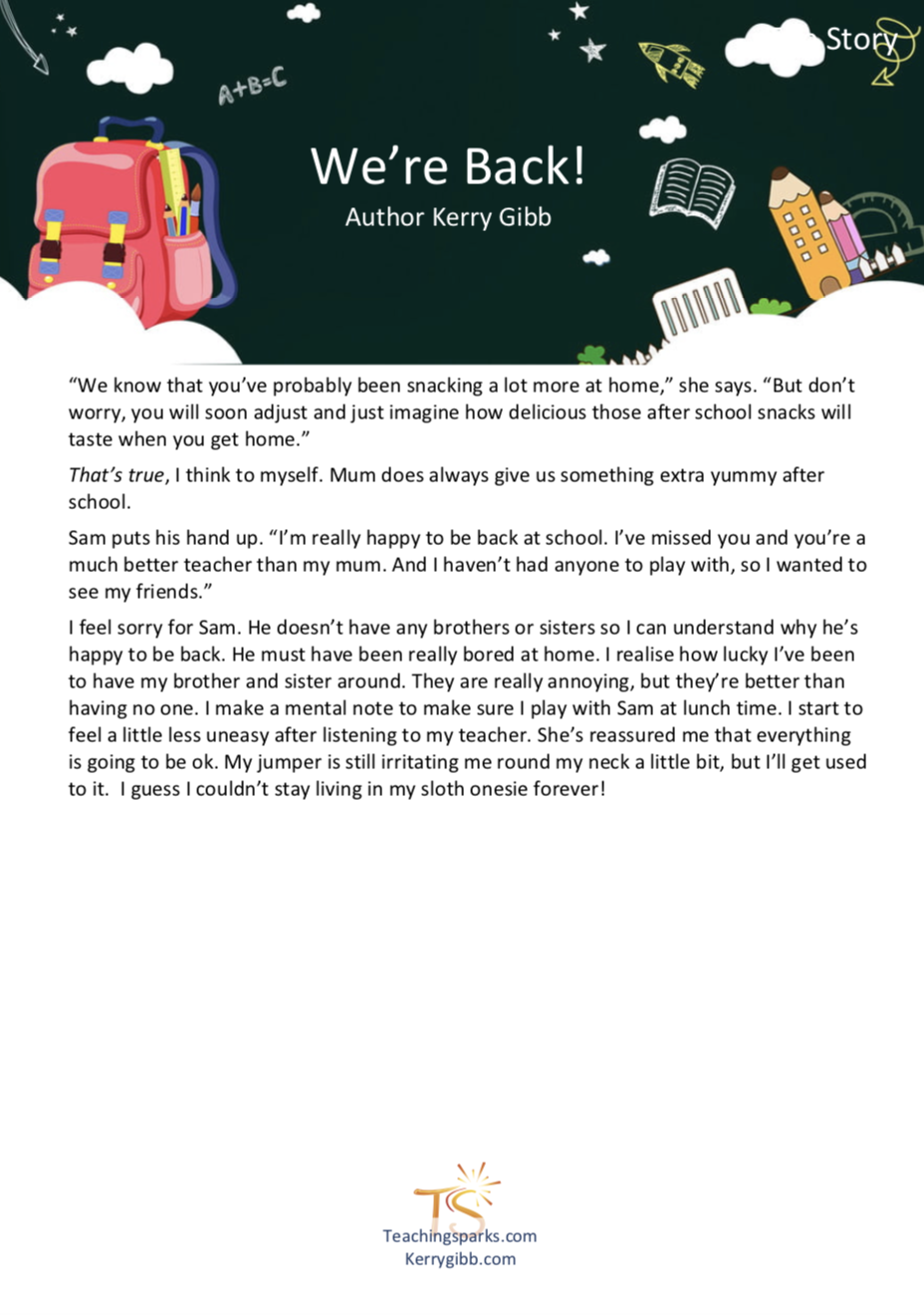 The Story
Allow your class to read through the story independently for discussion purposes.
Unlock Resource