Rose Blanche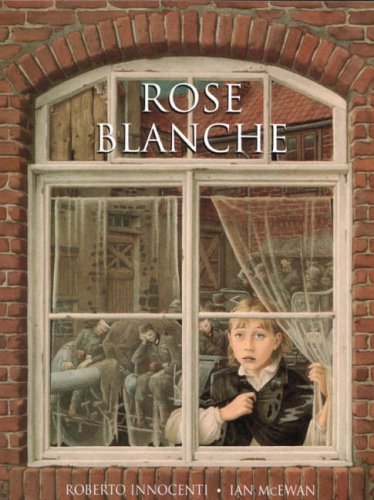 Rose Blanche
This is a short and heartbreaking book about a girl named Rose living in a small German town in the midst of World War II. The schoolgirl witnesses a boy being apprehended and forcibly put in a truck by Fascist soldiers one day. A young German girl watches as the streets of her town fill with soldiers and tanks. Then, one day, she follows a truck into the woods and discovers a terrible secret.
This is a popular UKS2 picture book when exploring WW2. The illustrations provide a range of opportunities for your class to discuss and learn.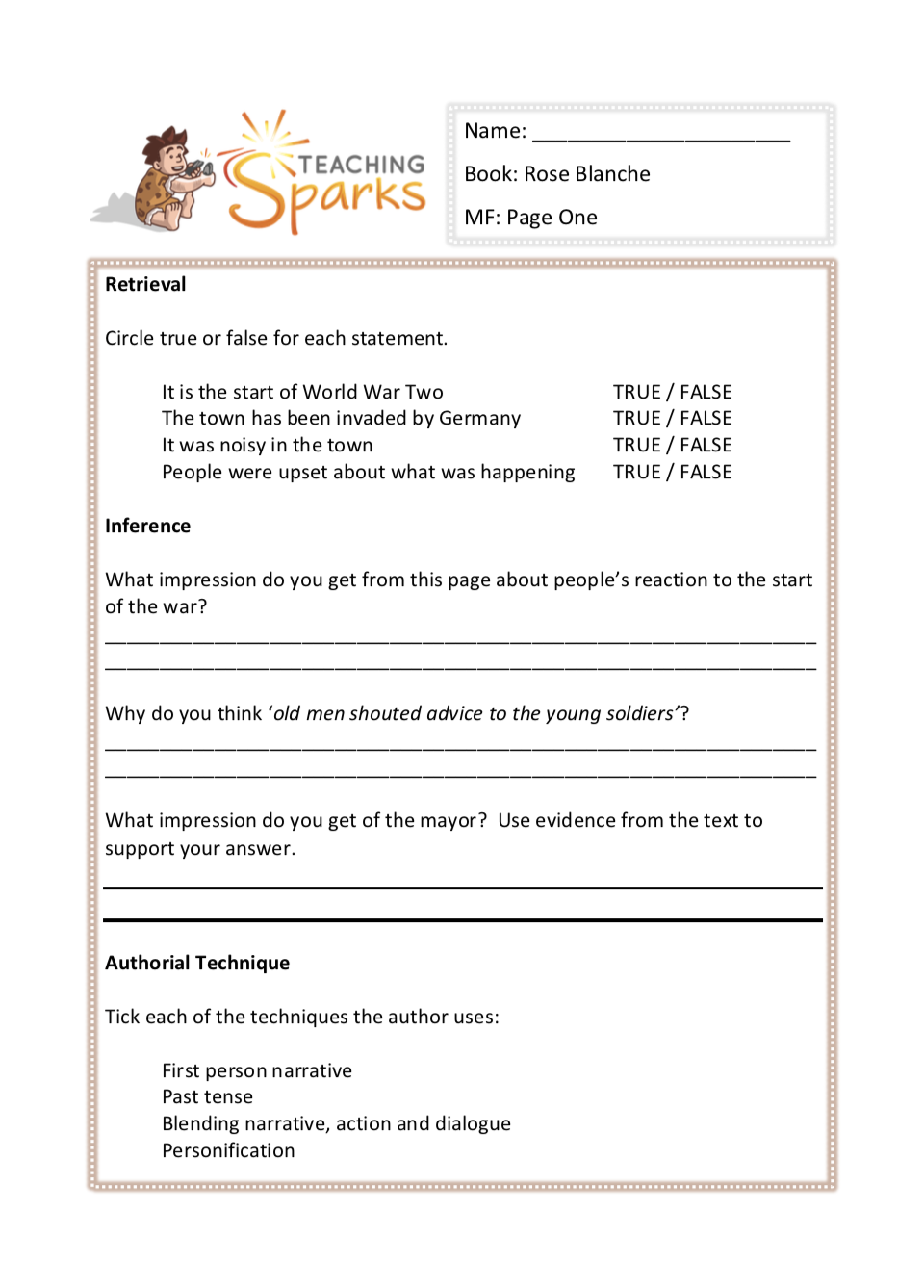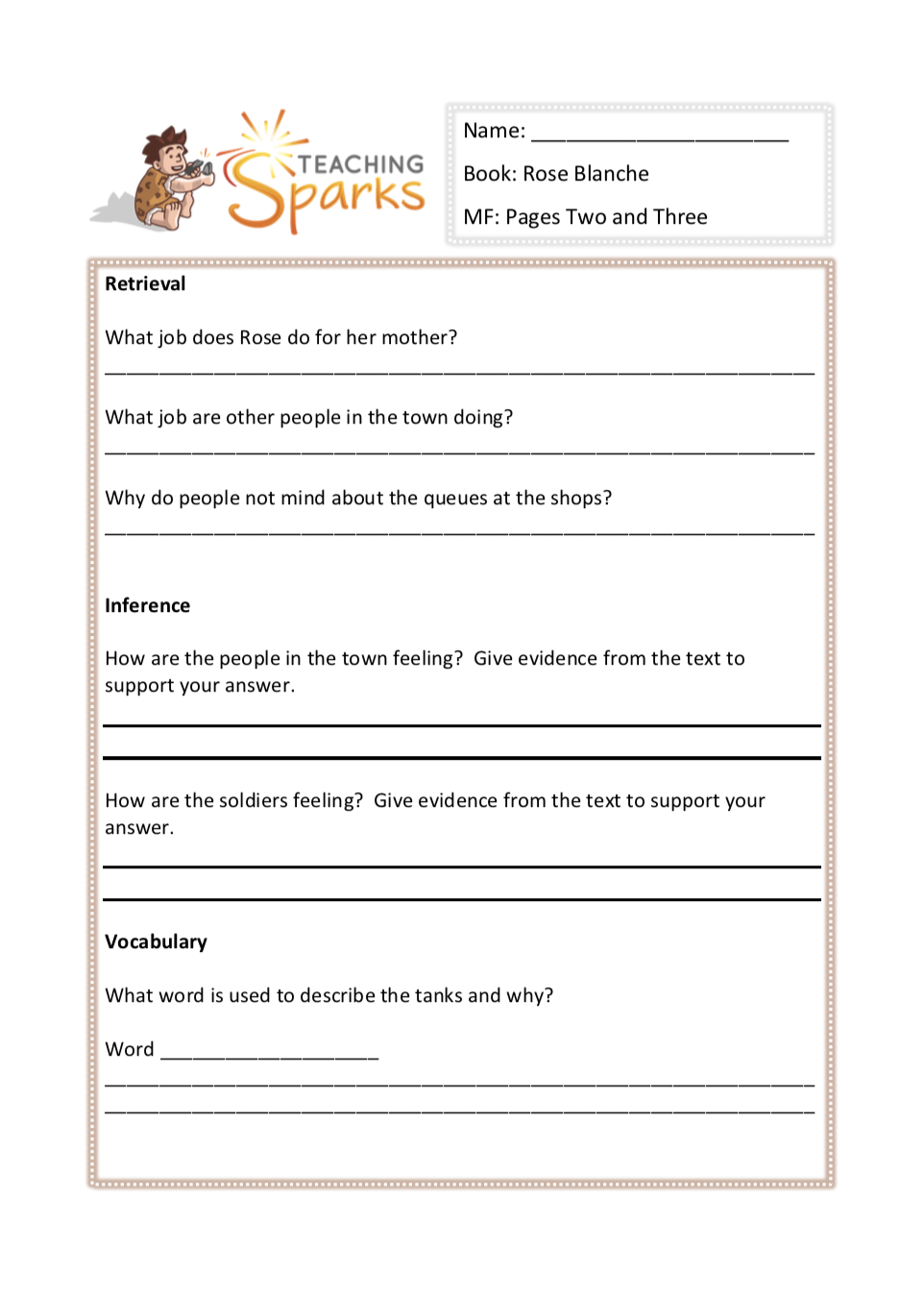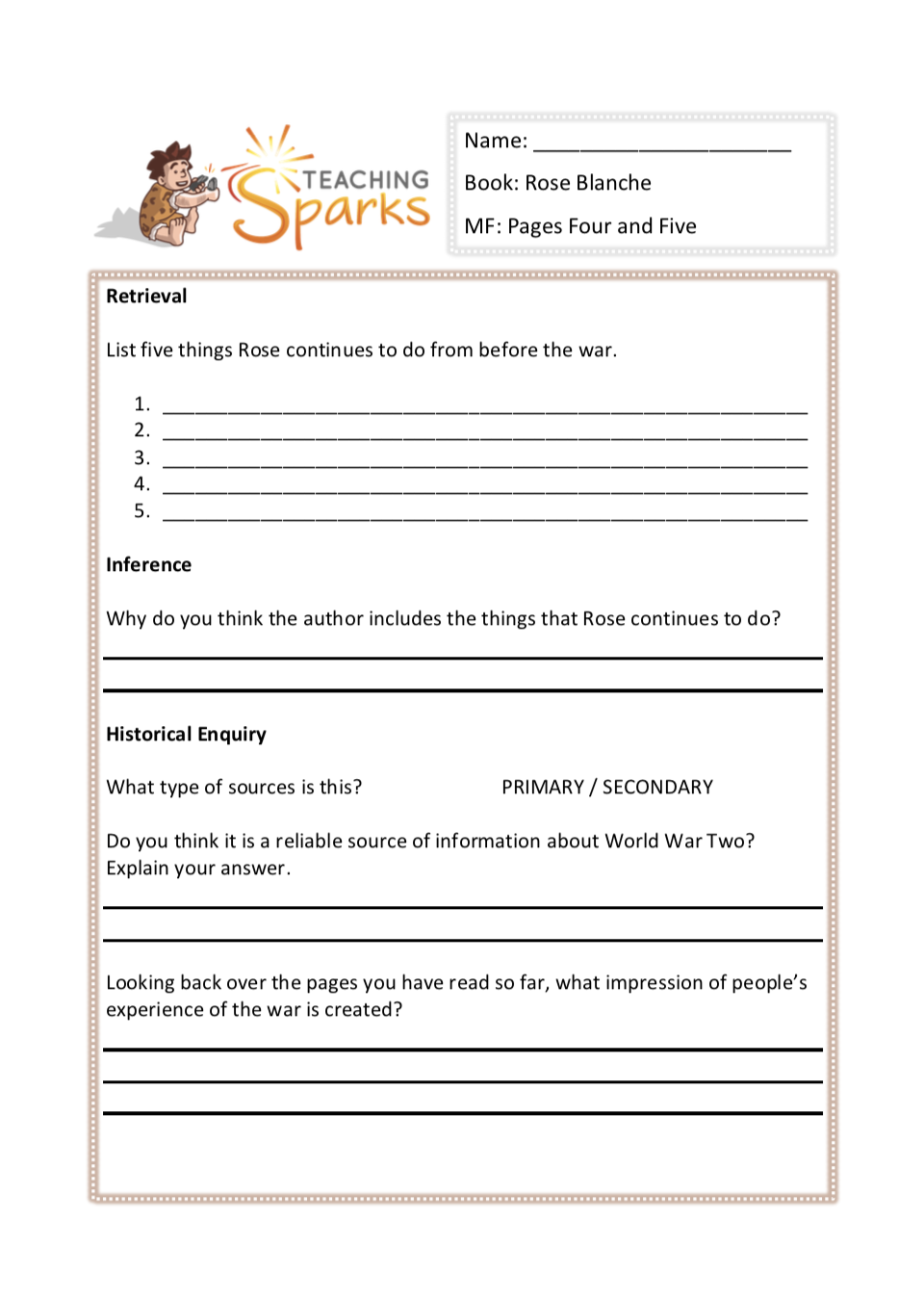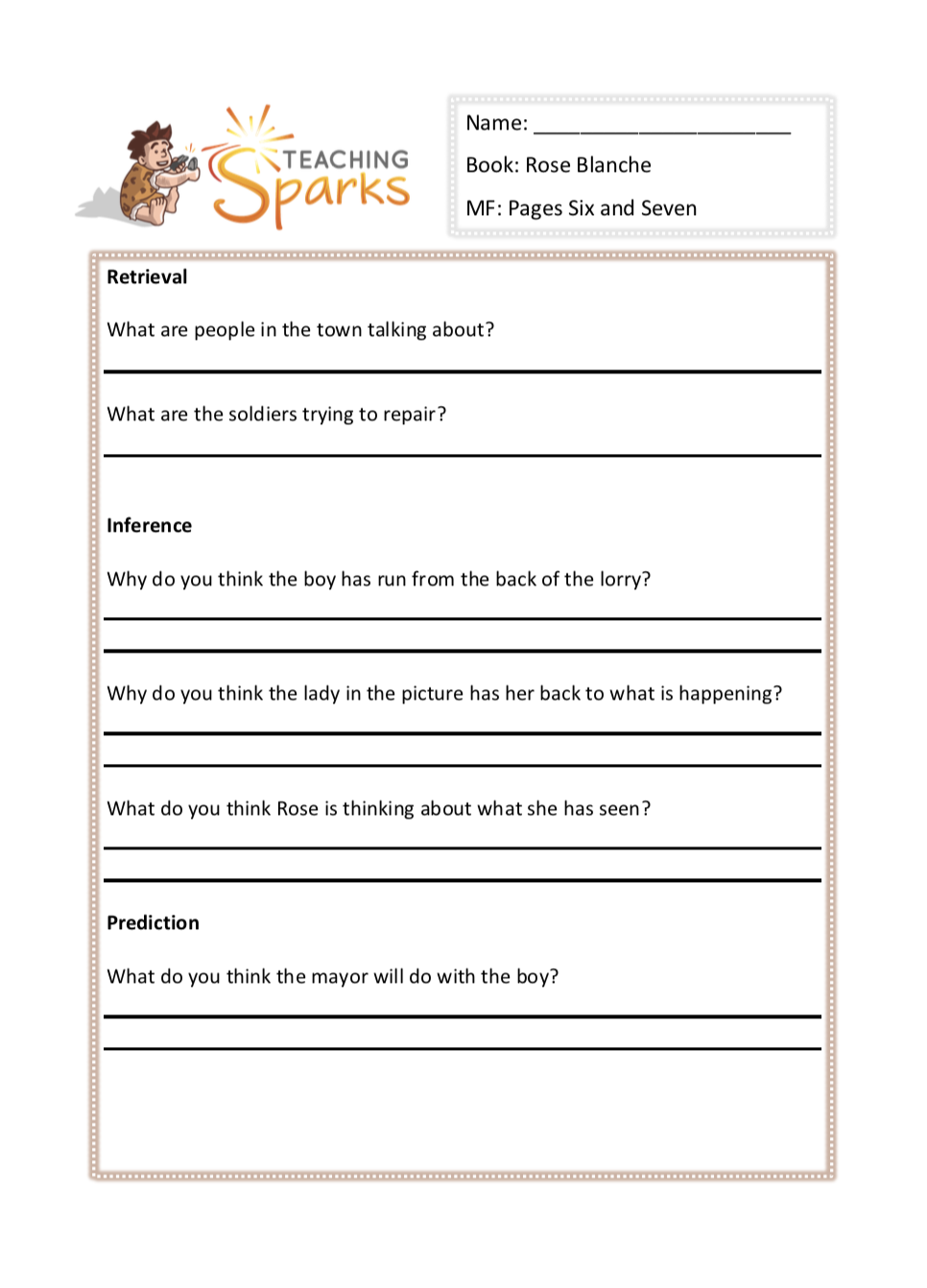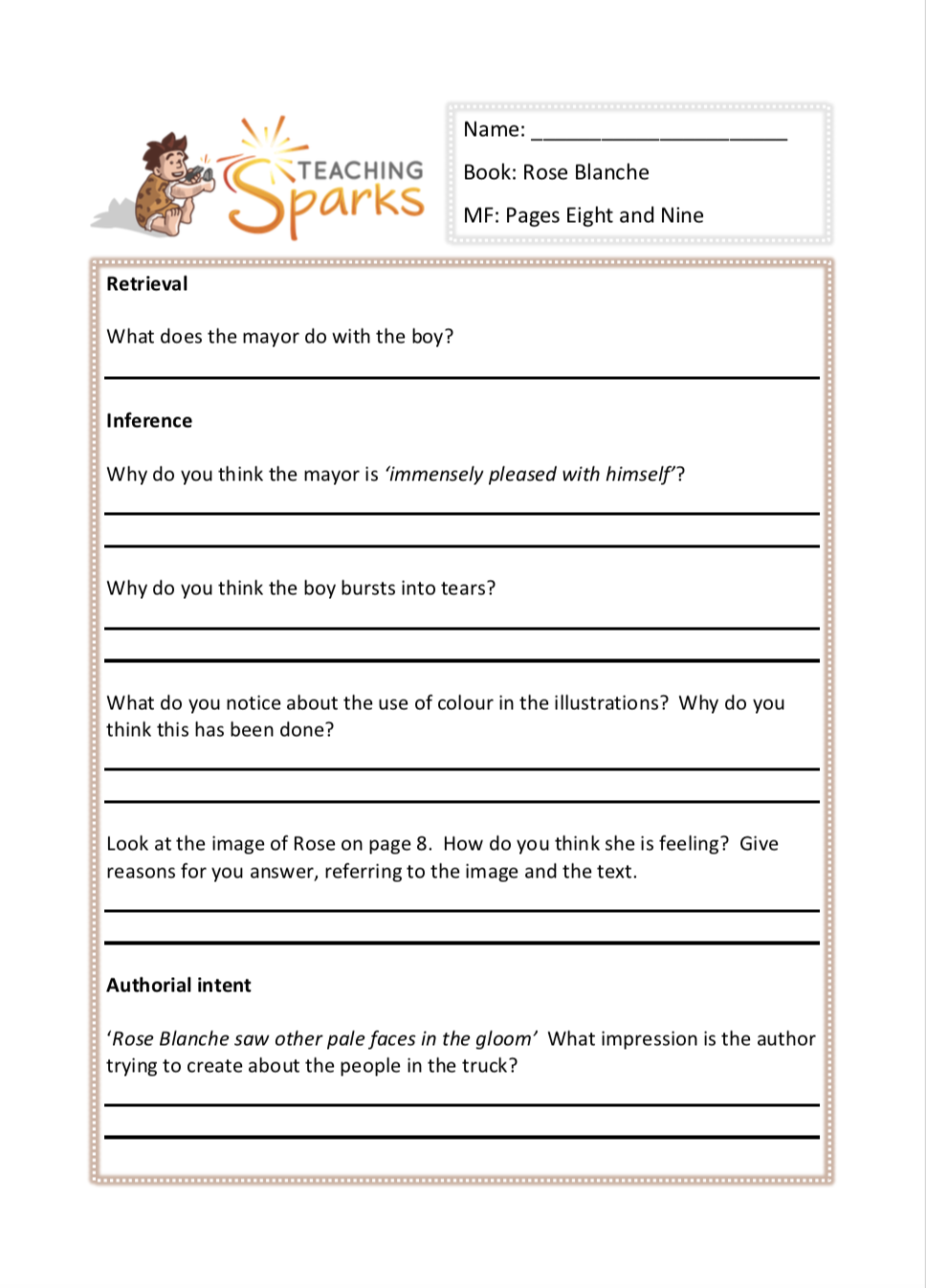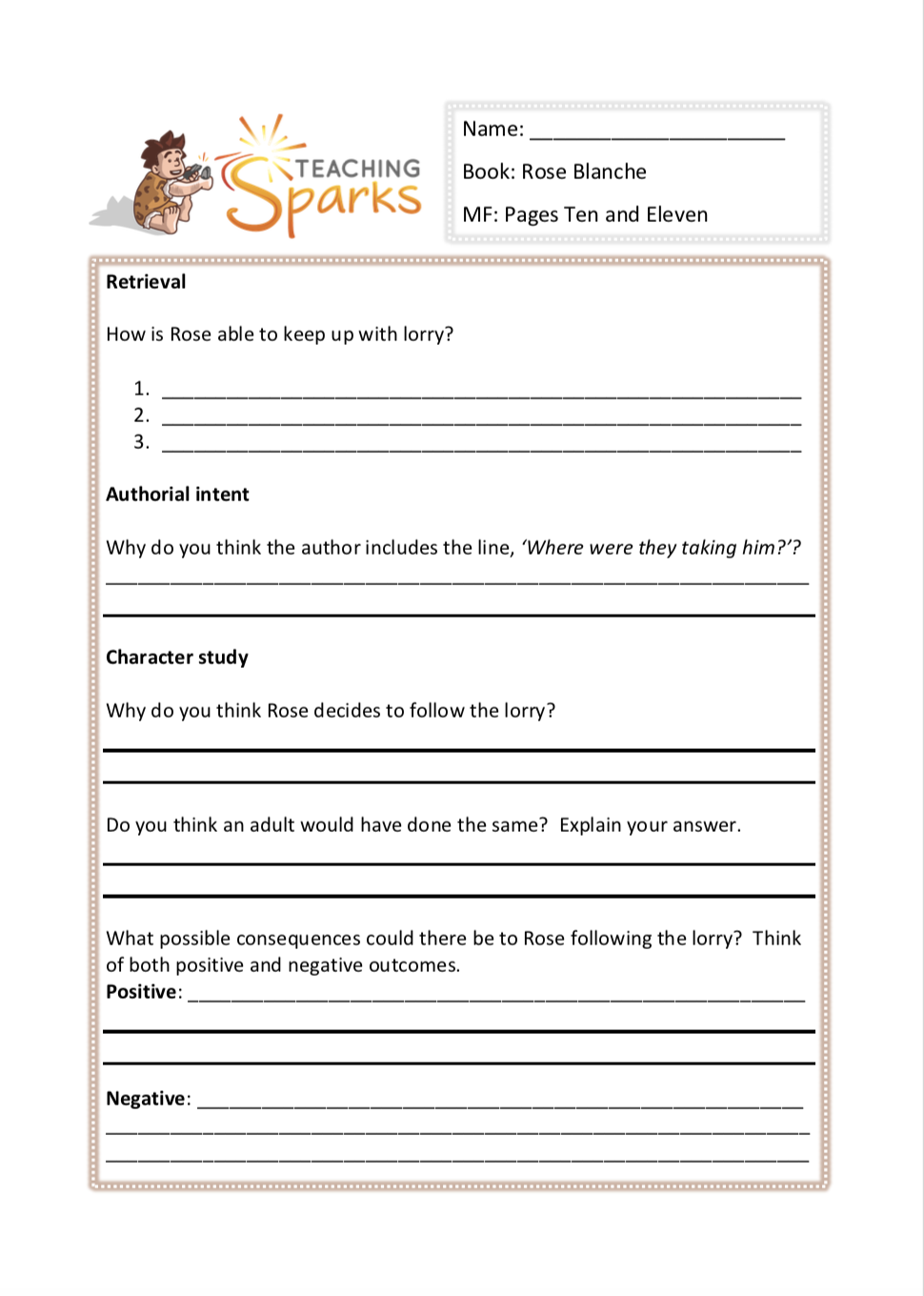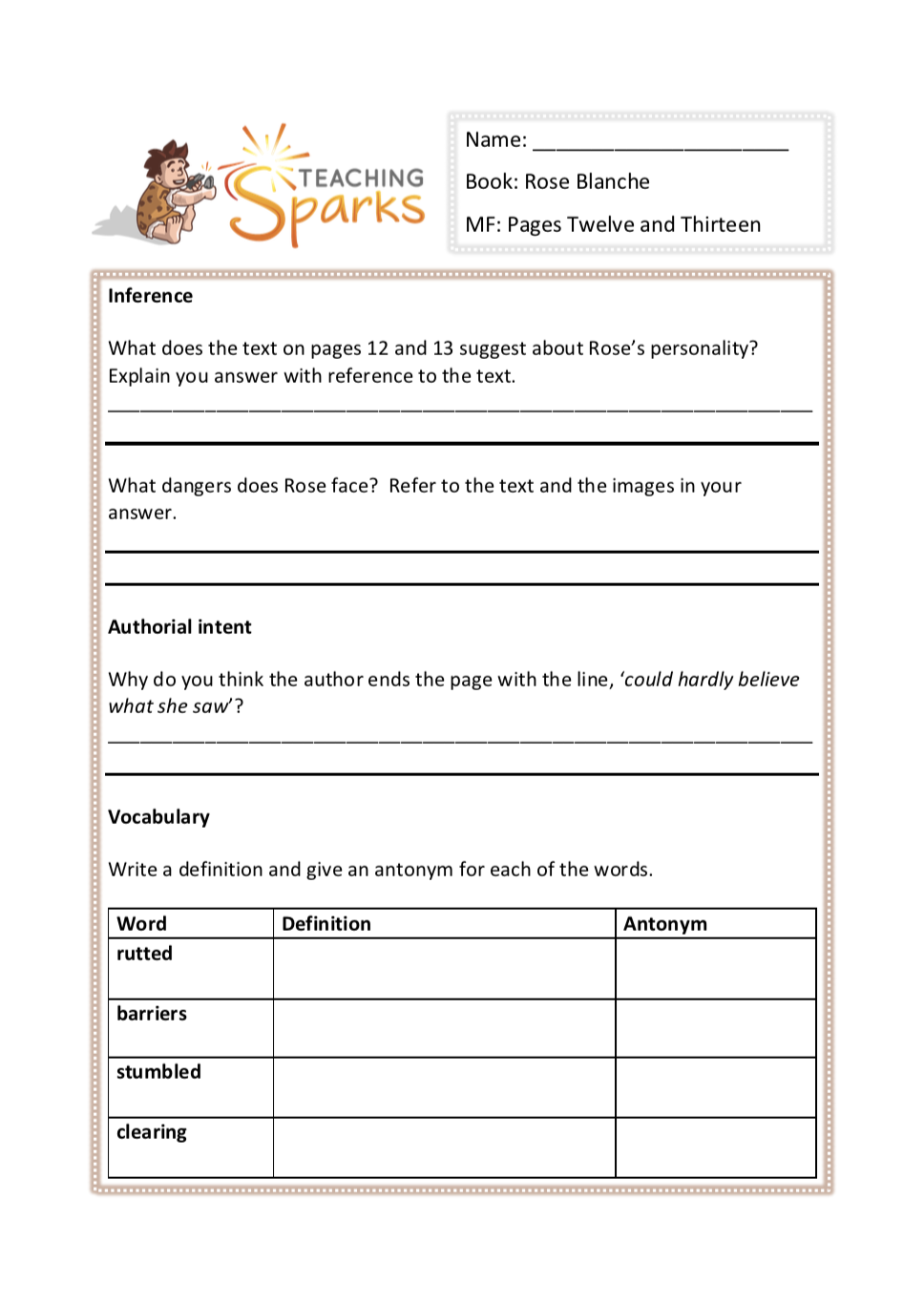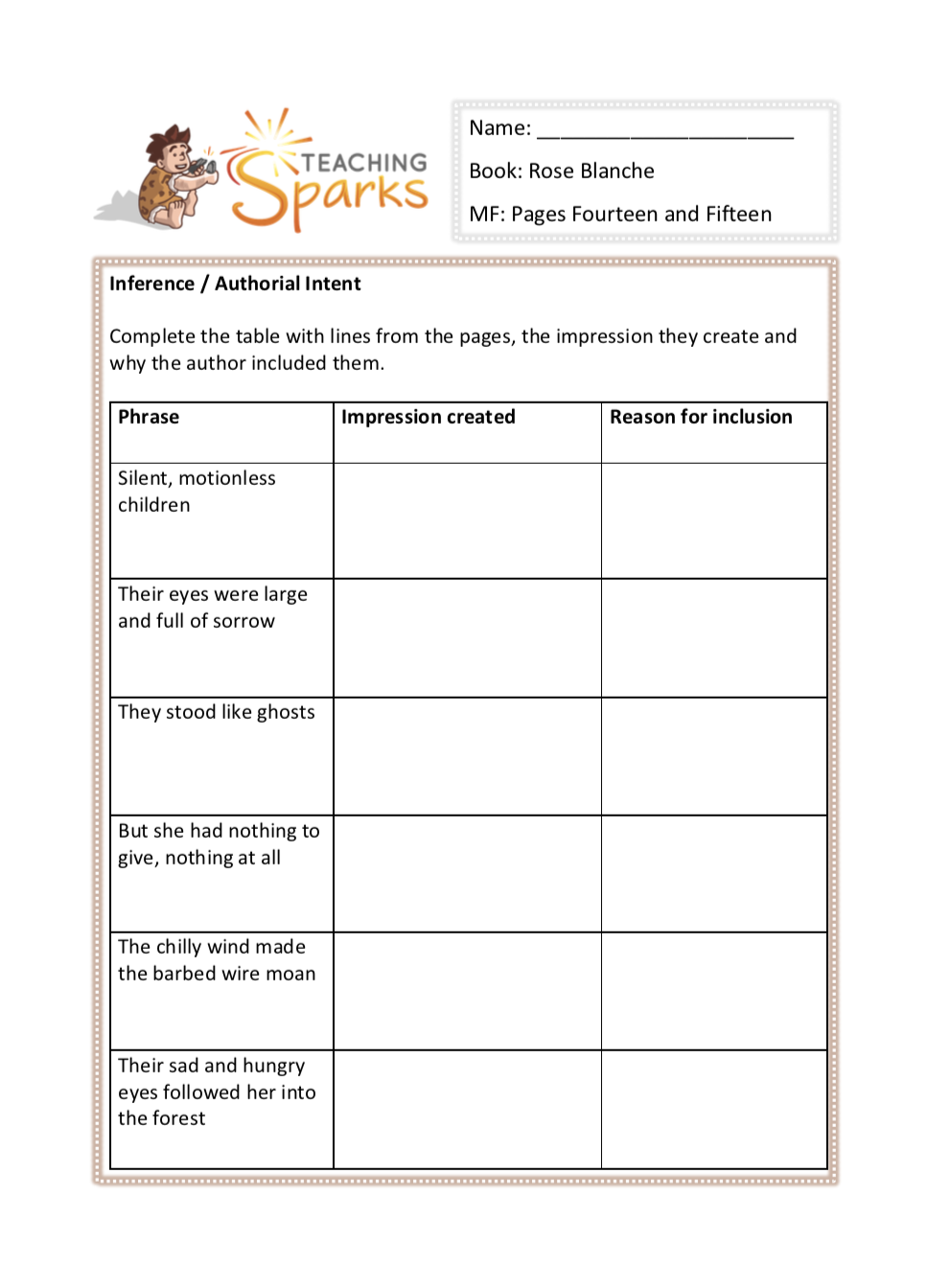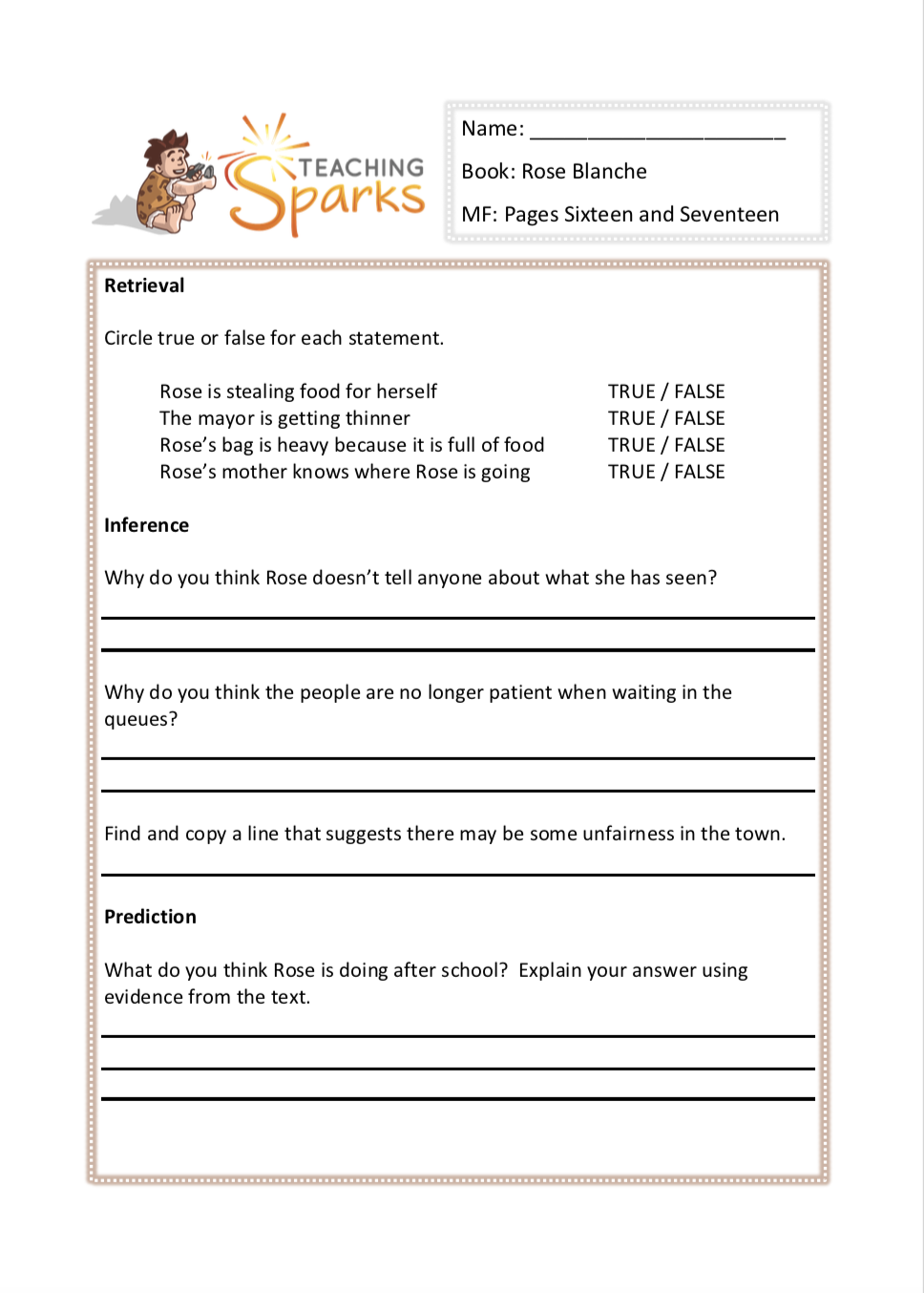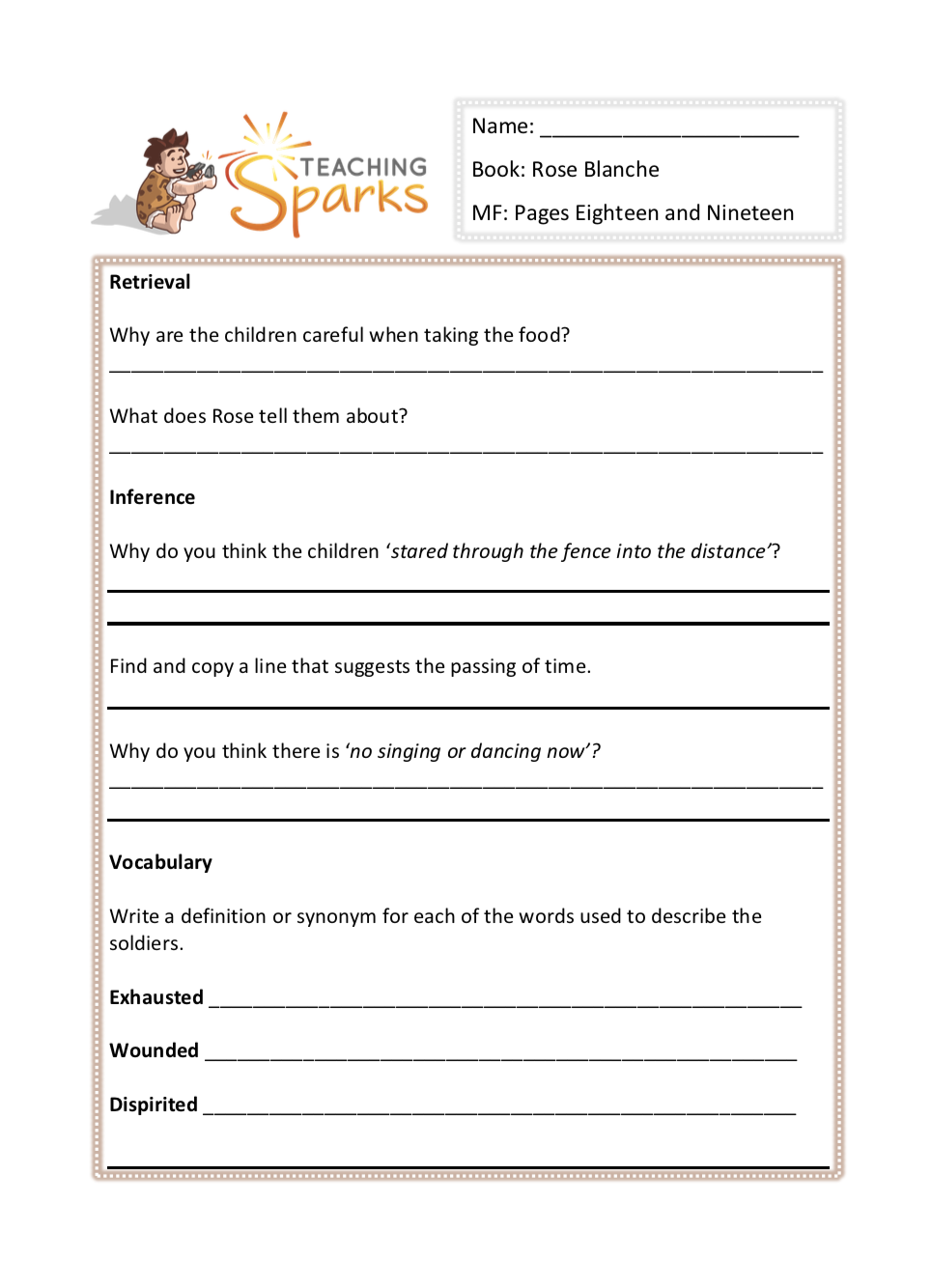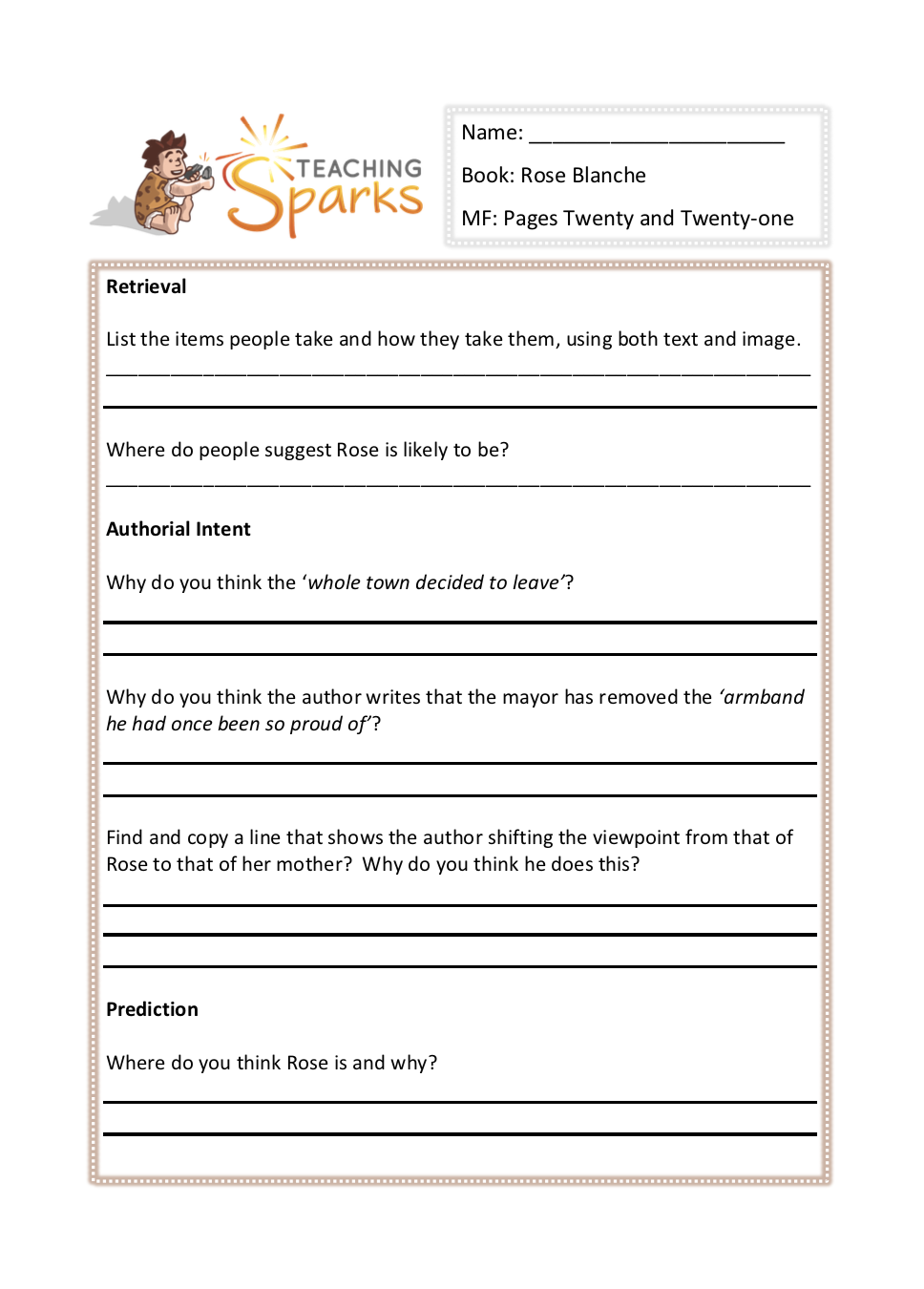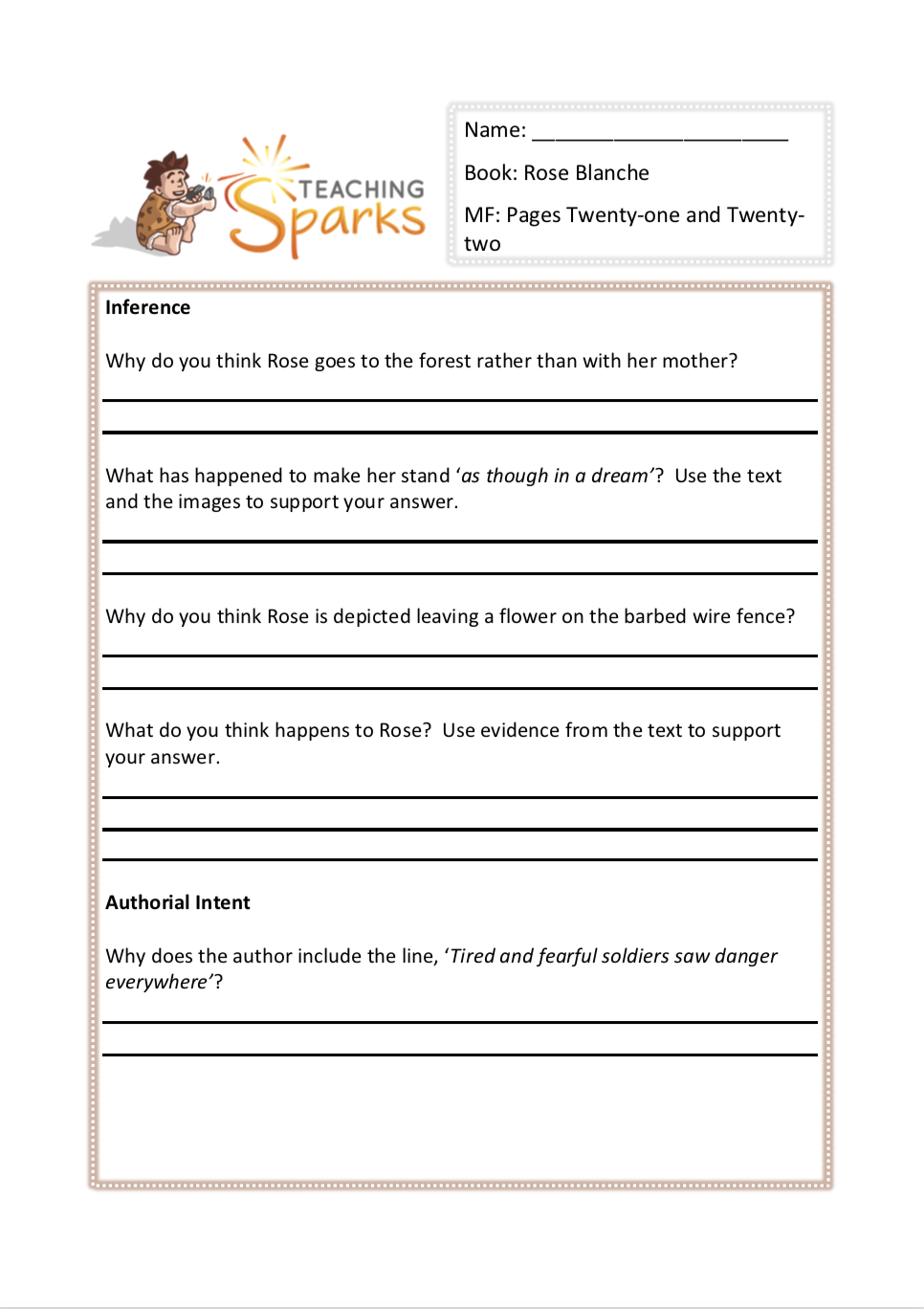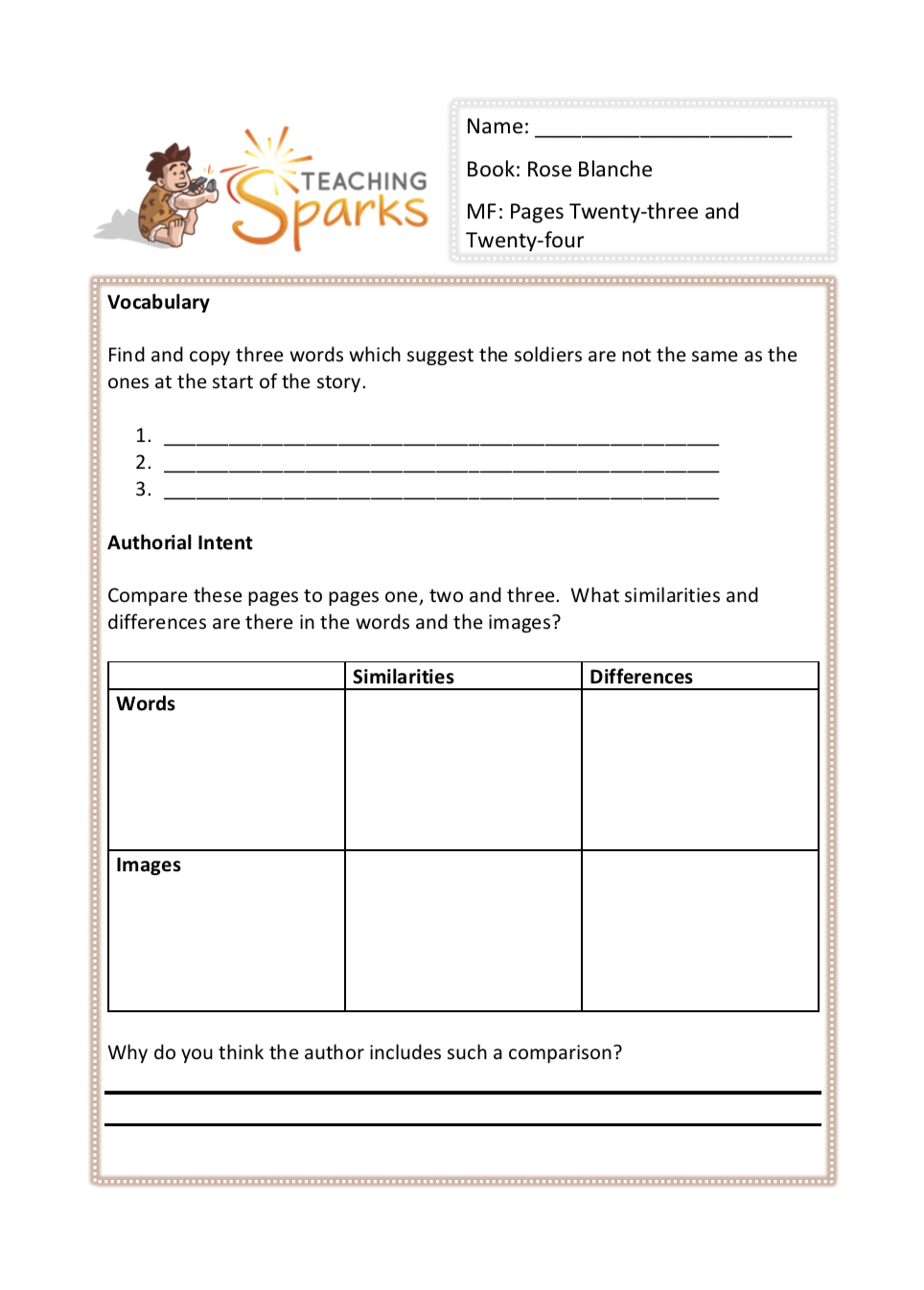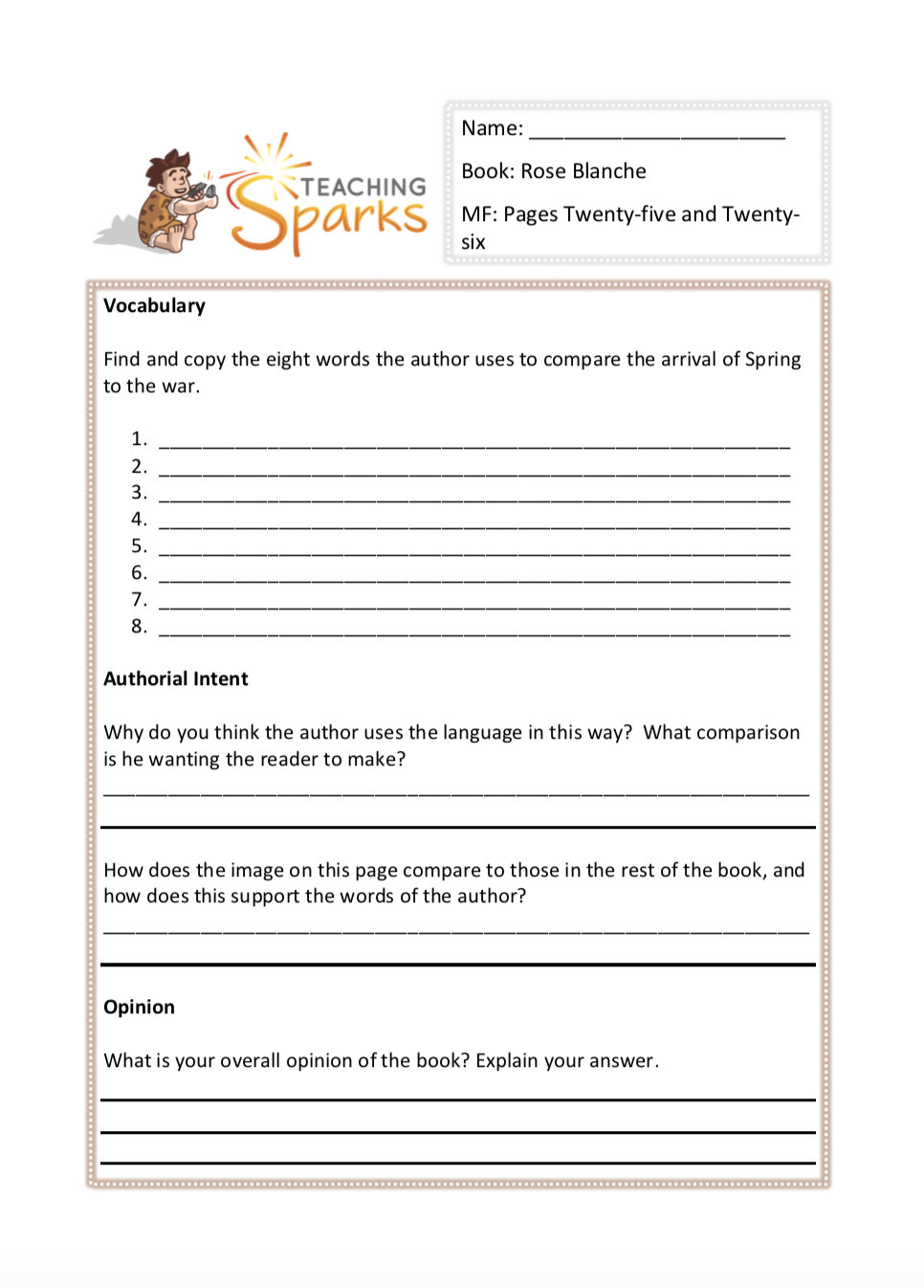 Main Focus: Page by Page Discussion Guide
This is a fantastic whole class reading resource to explore the Rose Blanche story with your Year 5 / Year 6 when learning about World War 2.
We explore this book, page by page and have included key questions, discussion points, inference, retrieval, vocabulary, authorial intent, character study, predictions, analysis and much more.
Unlock Resource